======= NOTICE FOR HELP =======
What happened?
=> I cannot access any of my Elite Patreon features; ex: being able to directly sell from my OCD: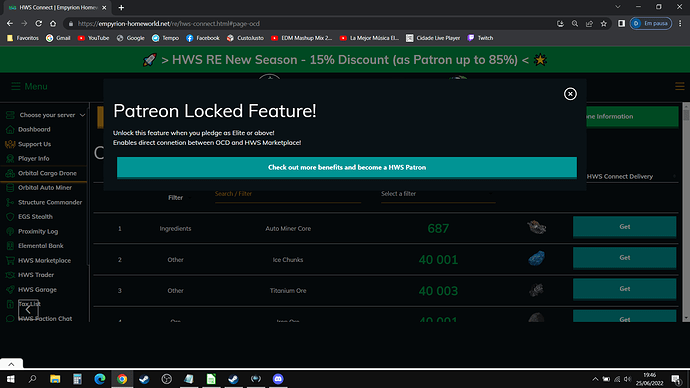 Player(s) with issue? (steam name)
=> Dune
Server? (EU or NA or RE EU or RE NA)
=> EU RE forever

When did it happen? (Use server time: type ingame cb:time)
=> This afternoon, way after the server reset.
On which Playfield?
=> I was always on ECC, only went for an Allien Wave Mission, i think it was these missions that bugged my Rankings last season.
Structure ID(s) (Open ingame console and type di)?
=>
How can we help you now?
=> I'm sure this is only temporary, but in case its not i'll apreciate to be fixed please.


Here is a printscreen of my Membership on Patreon website: