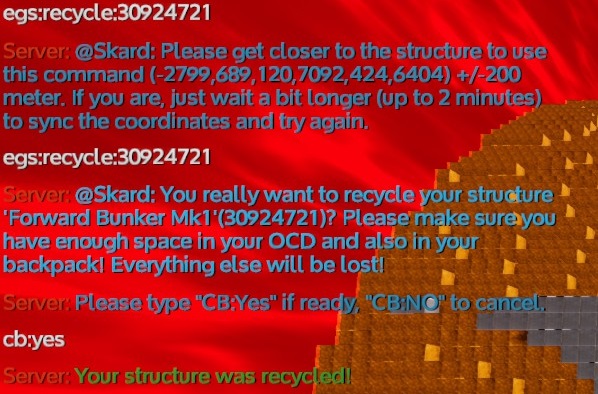 ======= NOTICE FOR HELP =======
What happened: Wrapping up PVP on GG, found an enemy base and re-cored it. Was fighting in my armored badger. First Attempt to Recycle I got the too-far-away message so I moved my badger onto the re-cored base and docked with it. When I recycled the base, my badger disappeared with it. I've been on your server for a couple of months and had no idea this could occur.
Player(s) with issue: [HPG] Skard
Server: North America
Time (cb:time): Current Time: Saturday, 24 February 2018 07:29 (probably 10 minutes before this)
Playfield: Golden Globe
Structure Name(s): Skardz Vadger
Structure ID(s): 29285140
How can we help you now: Would you please refund or replace my badger. Thank you.