Dear @HWS RE
after 6 years running HWS servers, I have NEVER had this happened… I'm still not exactly sure what happened, I can only tell you: it's the absolute worst from first sight.
Like… everything got deleted!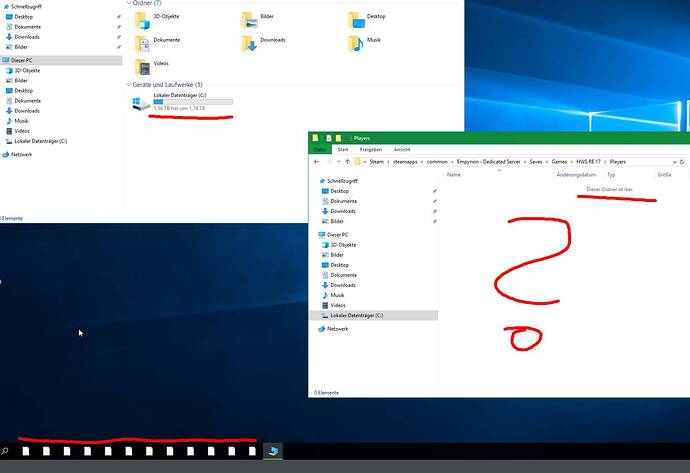 No, that is no joke… but I'm just… I don't know!!
Our whole savegame got wiped. The DB is 4kb big. 2hours ago I saw it was 2GB big. All players wiped.
The windows shortcuts got wiped… everything… it's like windows has reset itself to default settings.
We will investigate what happened… and try our best to save what we can (online backups).
---
Status report @HWS RE
We know how much time you put in everything, so Jascha and I are doing our very best to go through this incredible incident.
Right now, we can't promise anything yet.
The recovery tool is still running and fighting with 72+ million files.
We identified 2 possible reasons why this happened but even the windows event manager got deleted, so we have no clear picture yet.
In the end it just means a lot of time for us and patience from you is required (min. 1 day), cause I have to repair/re-buy this server with a working hardware and reinstall windows from scratch again either way.
Once we have more information how to proceed, I'll let you know.
Until then we are very sorry for this inconvenience - we had never had in 6+ years runtime and it hit us (me) in the most unpleasant moment possible