BRIEF DESCRIPTION OF ISSUE:
Hi dear community.
Me and my teammate have experienced problems since our first connection today.
We're members of a small H-G faction.
It all started with non-working constructor, that completely ignored any input building queue.
After trying numerous ways to fix it, i've decided to disassemble it with multitool and that's when the worst thing happened: Whole input collection was erased and container that was dropped off by constructor was EMPTY!
UPDATE: There's also a problem with containter… it's lifetime number is negative 32 bit integer (-2147483648)
I'll include screenshots.
Please help if it's possible, can we somehow resurrect our constructor collection of items from server logs? (ingots, etc)
PLAYER(S) WITH ISSUE: African Gentleman (me), Caudillo
SERVER: HWS EU |Season II|Custom Universe|Story|Active|PvPvE|Mods (Alpha 7.1.1)
TIME (cb:time): ~16:20 (GMT +4)
PLAYFIELD: (Lawless home) Lawless HQ
STRUCTURE NAME(S): Цитадель Святого Грааля (Cyrrilic text)
STRUCTURE ID(S): 3222457 for base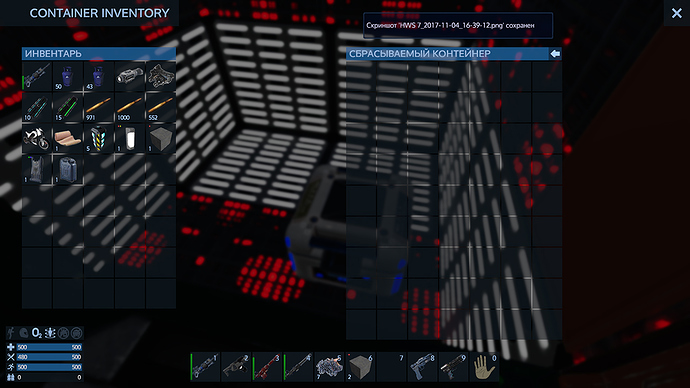 !