My best to explain my current problems with EAH lite I am having and hoping for some help.
Server Information
Hoster: Gportal
slot: 20
Active players: 10
Scenario: Reforged Eden
Installed EAH Lite. No connection problems after forcing Antivrus to exclude EAH processes from Deletion/Block
Issues (Pictures will be posted below)
-Faction not showing
-All items listed as unkown
-Items showing as unknown when checked
-Cheater detection on all players is high.
Let me state I already stopped the server and used "Check Database" with no resolution.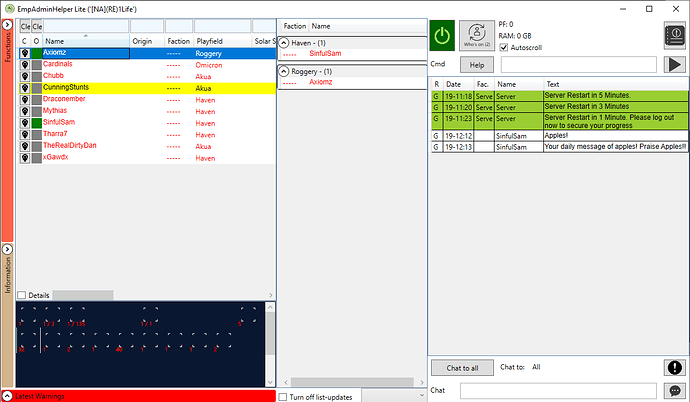 Any help would be greatly appreciated
Axiomz