Dear HWS Community,
we wish you a Happy New Year 2021 and may 2020 be forgotten and deleted forever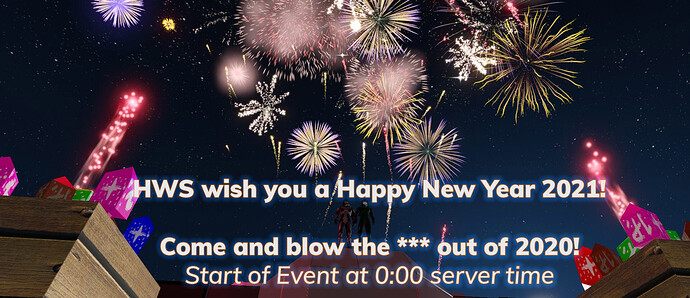 Well, for some it was for sure also a good year and for me I have to say it brought its advantages too. You know, I am sitting ~16hours a day in front of the Computer, sometimes don't even know if it's summer or winter outside but I at least enjoy the permanent silence outside.


Either way, I hope you are healthy - again or still or will. Make 2021 your year, as every year and try always your best - life is short anyways.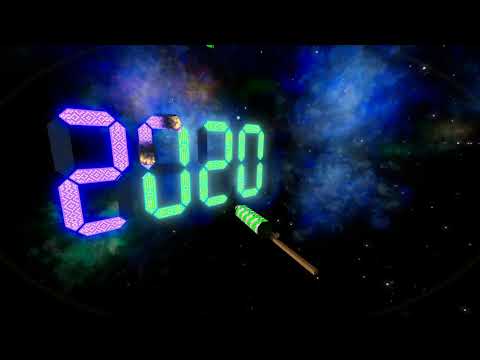 (Tonight at 0:00 a little PvP Event… as the last years… come and have fun. Some goodies inclusive)
From my side it was a really short year. Many things I wanted to do, are still not done or even touched but then again, many things were done instead. It's always an up and down, right.
For 2021 I have big plans though!
On March 2021 we celebrate our 5th Year of HWS! That deserves a big party I think…
HWS has SO many features but still unbalanced that 2021 is the year of perfect integration and balancing. Combined with all toys we got from Eleon… so my regular "mistake" is to always work on something new… I love being creative. But for 2021 I hope I will sit back and polish everything out. Especially looking at you poor HWS Connect v5 redesign
Do major work on HWS Patron. It is incredible how far we have come and how many awesome people supporting me that way. I read all Exit Surveys and I see that I can improve a lot in that area!
Depending on the global situation, I want to travel coming year. I didn't travel at all much… Paris, France was my record so far. I would like to visit North America and Japan and see the Nothern Lights. Let's see how far I come and maybe I can meet some people of HWS along the way… as I did in the past already (2 HWS players met in real life)
Last but not least I really want to say thanks to everyone sticking around, playing on HWS… for everyone sending me nice words about what we do and for everyone supporting me and my crazy idea of making a living out of … Empyrion.
It is for sure not easy and for you players more than often frustrating… but well, together we can try to enjoy it nevertheless and I think the game will get much much better in 2021.
Thank you and take care!
Your HWS Team