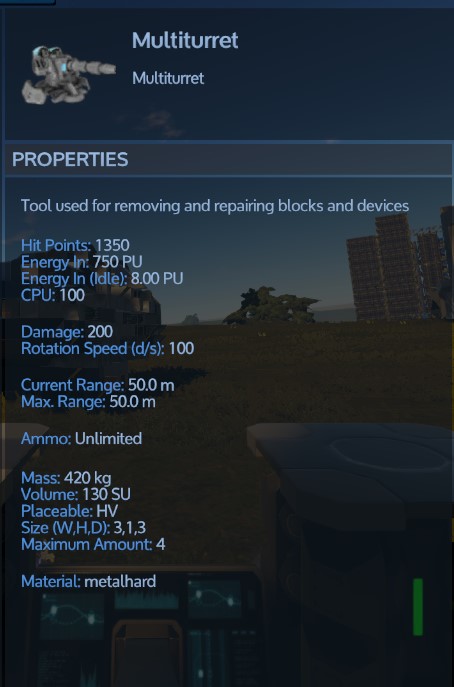 Compared to multitool T2. that oneshot a small block. this device is actually takes two, and somewhat slower RPM than the small handheld tool.
This makes multitool HV is useless and grind my gears. if the tool is not buffed up, I have no reason to use the thing. The only advantage that this tool has is that it uses the vessel fuel. So it last long. But I can just craft a lot of multitool ammo too at a cheap rate.
Now we need a reason to have HV and even CV multitool as a better solution to salvaging. Just increase the energy requirements, that's fine 3x or 4x as long as it salvage 3x or 4x faster than handheld multitool as well.
What do you think Rex?
(it seems like someone already post this issue as well. Now that I post the same problem, maybe this will bring up the urgency? Have a good day. )