Dear HWS Community,
here we go in round 2 or let's call it "HWS 12 Reloaded"!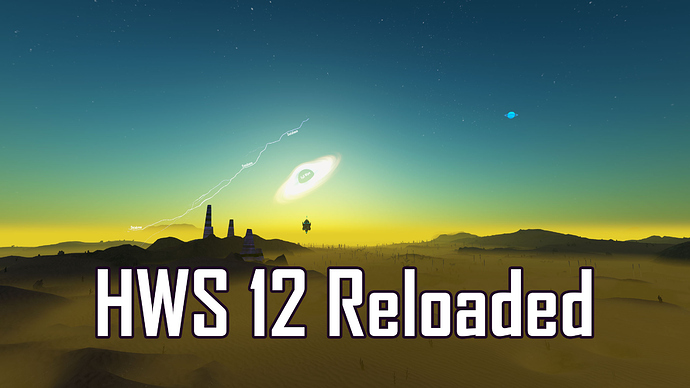 We learned our lesson regarding the database. We tried our best to identify all issues that could have cost us the corruption. We hope this season start will now hold until the bitter end!
Additions
The last 3 days I worked non stop to add some more content I missed last monday.
Added new Warp Drive T2 for your CV (higher range, more efficient for AU)
Added all Epic Armors and Boosters + in loot container
Adjusted volume again a bit
Fixed Epic Gift mission to a better way (without PDA)
Fixed some PDA issues
Fixed some Missions
Reduced Galaxy Star count from 10 000 to 7000
Reduced Nebula count a bit
Added Patreon Star. About 13 can be found in the whole galaxy
Prepared the new weapons Antimatter Cannon, Alien Rail Gun and M77 Torpedo launcher for a later patch.
Activated HWS PvP Radar feature. You get 1RP and 10000 credits per day
Thank you
I released the video about our issue and was quite done. I didn't think it would get so popular. Thank you all for your kind words, for your understanding and support in these hard times!
It motivated me a lot.
Nevertheless I am very exhausted and IF this release is somewhat more stable I will "disappear" into something called "vacation" or so. Probably fake news but you know… let me dream

We wish you a great second start into HWS 12 and cross all fingers that it works this time!
Your HWS Team