Dear HWS Community,
while I still follow my ambitious plan to have all 36 EGS HQ Stargates ready for you to play, I tackled a bit more advanced idea.
The combination with player inputs and Dialogues.
It is still very simple but a good foundation I needed few days to build.
Please watch some impressions of it here: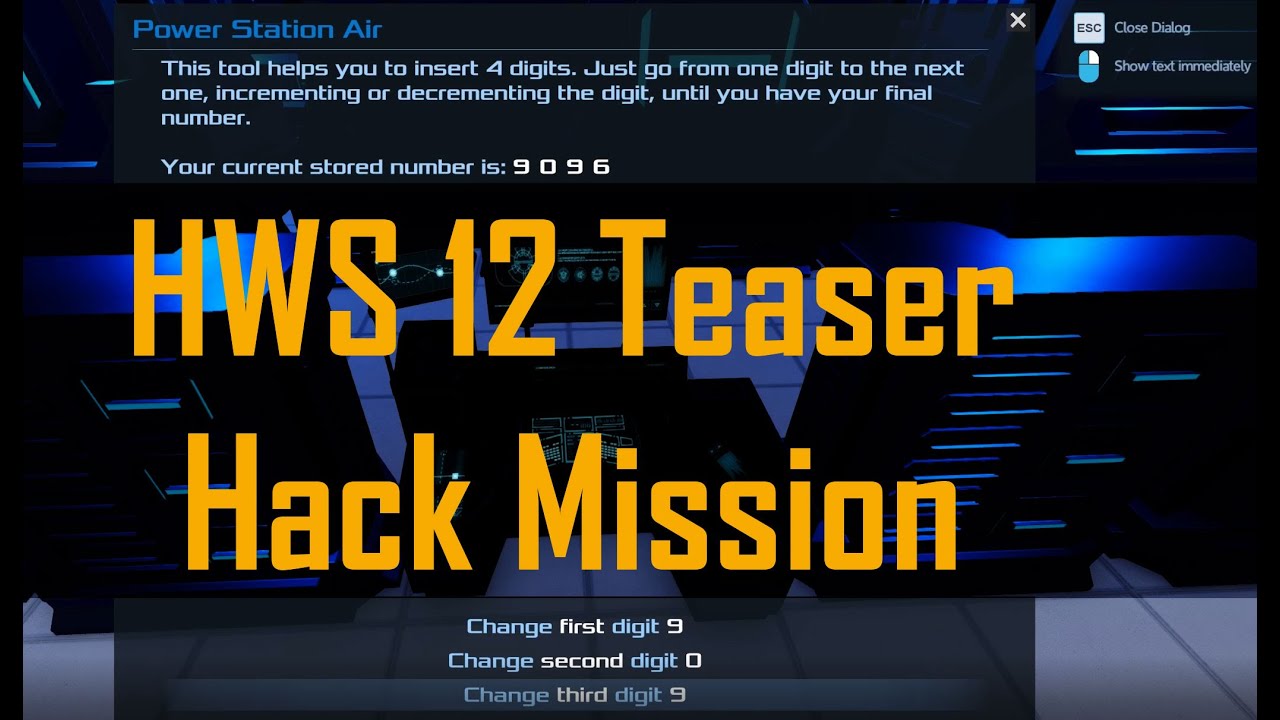 Such missions are planned around the whole HWS Universe. So always look out for mysterious codes… they might be useful

---
On a personal note I'm quite at my limits. I can't stress out enough how huge and great Alpha 12 is!
I mean the possibilities to build incredible content for you, no matter if PvE (Dialogues, POIs, universe, etc.) or PvP (new Configs, gameplay, features) are endless now.
But Eleon just gave us the option to make all of this possible. In the end we, Scenario Creator, have to make this real too.
That being said, as I already said in my Steam review, SP is just a tiny little piece of Empyrion.
Scenarios like Project Eden or we in MP try our best to implement all of that cool stuff.
Overall though: it needs a bit of time and it will only get better over time!

Thanks a lot for your patience and I'm very excited for HWS 12!
Hopefully it all works out and after 1+ year, I can have a little bit of vacation

Your HWS Team