Hey @everyone,
finally - and sorry for the delay - HWS 7.X is live!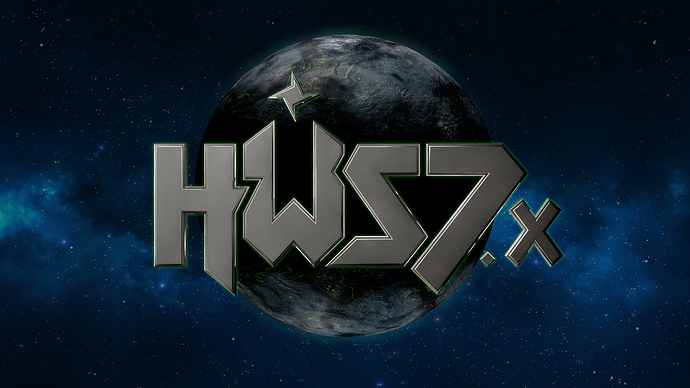 HWS 7.X Teaser Video
First of all please make sure to watch this teaser video to get the proper feeling injected

Then we can continue to a quick overview of HWS 7.X (more details will be updated here)
NEW Game experience with our MASSIVE and probably only server with an overall smart and well calculated rebalancement made by @A.F.T . A HUGE thank you!!! (detail overview coming)

New POIs, new regeneration process, new planet surfaces

New Freelancer RP gain: live in PvP AND PvE to get +3 RP

New EGS Bunkers

New Homeworld and Golden Globe planets. I won't spoiler anything but… I'm sure you will like it!
---
New server restart times!
Since some features need more flexible restarts we implemented the 11PM restart again on both servers. That is also better for the NA CV toggle and surface reset.
---
HWS Police Test pilot
We start the HWS Police as a first Test Program. Slowly after I recovered from the burn out.
@andreataff and @gareth were chosen as the firs test pilots! Watch out for the Police ships asap.
---
Again PvP and PvE guys: watch out for the new game experience. Our Config changed a lot from the previous things you know about!
After the patch is before the patch
Disclaimer: Again I couldn't finish everything what I wanted, even with pushing tons of hours into 7.X again. But I promise with HWS 8 it should be smooth and a patch release under 1 hour
Now have fun guys, really really excited to hear your feedback about everything and see you in space!
Your HWS Team
Again special thanks to:
@A.F.T
@Achilles
@Fulgrim
@Elfias
@Igniter
@grandizer
@DeeExpus
@Jascha