Dear HWS Community,
today is Black Friday and spontaneously I thought, why don't give you a possibility to save money on HWS too. Maybe some don't find something interesting on Amazon but enjoy playing on HWS, getting even more back for their time. A thankful win-win either way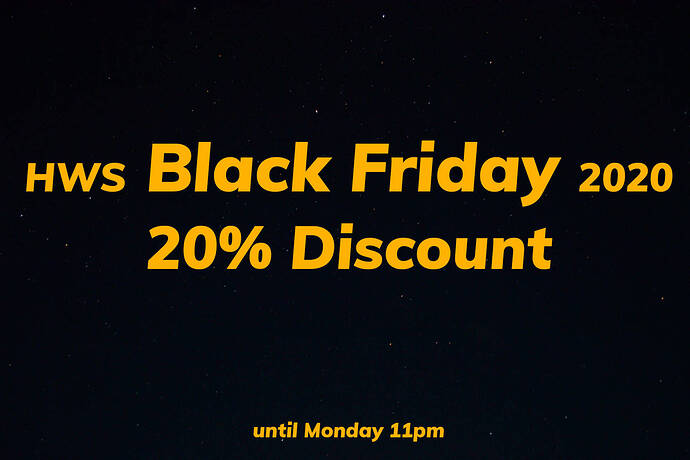 Note: The 20% Discount is stacking with your Patreon Discount . So the max. amount of Discount this weekend is up to 50%!
Read more about the Patreon Benefits here: https://www.patreon.com/hws
Note 2: If you plan to join us on Patreon, please do so at the start of the month to avoid double charges.
Again this time, I offer a 7 day-back-compromise. If you bought something the previous 7 days, we can arrange something else with the differences. Contact me via PM in that way.
---
New HWS EU Server
Some hours ago I also ordered our new HWS EU server. After almost 5 years of OVH regime, I'm excited to try something new and hope for the best…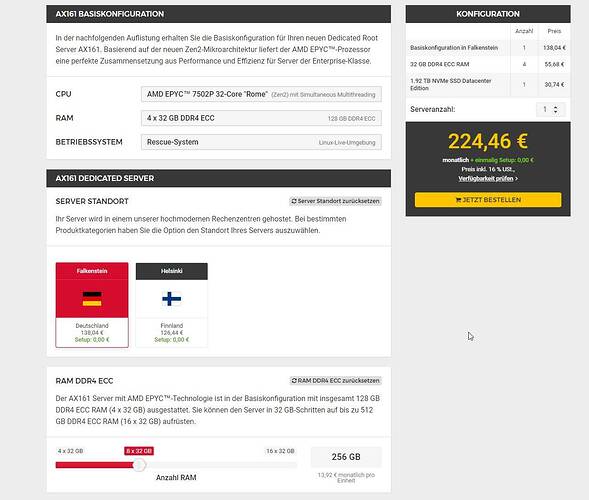 The specs are not only better than the HWS NA server but also cheaper.
Unfortunately Hetzner does not offer US located servers…
The server will give us plenty of room for backups this time at least.
Only tricky part right now is the race against time.
OVH will shut down the HWS EU server on 30 or 1st December.
And Hetzner needs 2-3 work days to make everything ready. Jascha and I also need 1-2 days to make everything ready.
So… in worst case, the EU guys have to chill a bit on the HWS NA server I guess

I'll keep you updated on the progress but as I said, just make sure you spawned all ready-to-spawn blueprints by now!
Thanks for reading and hopefully we can come to the fun part about HWS 14 very soon

Your HWS Team