Hi HWS Community,
after further discussions with Eleon another change got applied. This is a bigger one, even though it looks small:
https://forum.empyrion-homeworld.net/t/hws-config-effectiveness-weapon-system-ews/9161/44?u=rexxxus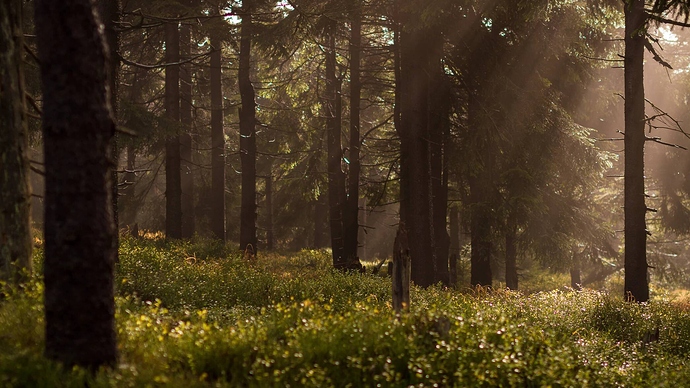 HWS Config Background Story
Once Eleon gave us the possibility of the HWS Config, my main goal was to increase the performance in PvP. Some values in Vanilla were identified as too lag heavy, so I reduced the Rate of Fire for Gatling Guns for example.
Over the years, PvP got more action paced and to be honest I lost a bit track of the original philosophy, cause PewPew and player desires were more fun to fulfill.
Back to the roots
With recent PvP and performance issues, combined with observations from videos and Client logs I've sent to Eleon, we came to the conclusion that I messed up.
Main issue: Drills were too overpowered. We are not only have 10 drills instead of 6 but also had insane radius and drill damage.
But also some rate of fire of weapons only caused more performance issues to the server and to you.
Normalized with some extra
So I went ahead and revisited the HWS Config in some hours. Drills got now properly balanced with the 10 extra in mind that we come around the Vanilla value.
Turrets and Weapons got rebalanced to have slower ROF but in exchange faster reload times here and there.
So the total performance pressure is about the same as Vanilla but since you don't have to wait so long for reload times, the action is still faster than Vanilla.
Still, the action paced speed got slightly lifted because the reality check proofed: the game is not ready for it yet.
"Vanilla"
Vanilla means "Default" Configuration. The default values in the Config, Eleon has configured.
And while configure does not even mean "good" or "bad", it does mean that the Developers worked with these values while programming and testing features.
So if it comes to performance we are responsible to have a base line together with Eleon.
As I said, it was of course my fault, I do apologize, also to Eleon, but it does mean that the experience for some will be different now.
You have to adapt again. Performance is our Judge.
More importantly: please let me know if you can notice the performance boost the next days.
Future
If Owners mess up too hard with such things it could mean bad experience for many. So again, I can't stress out enough that everyone who playing around with the config out there should be careful and I will make sure to keep focus on such small but important details.
Since Alpha 10 was out - and changed the Drill performance to worse in combination with our "old" Config - I had not much time to step in to balancement at all.
I will shift priorities now and keep working on it.
As you realized already with Inflation and Proximity Alarms there will be coming more changes and additions to make it complex in the background but easy and fun for you as players outside. The new HWS Connect is a good example for this.
---
Thanks for your attention and please feel free to always reach out to me if you think something has impact on performance which I can maybe improve here and there.
As I said, a game (HWS) can be as super awesome as possible, but if the performance is not super, then it does not help much in the first place.
Your HWS Team