Ok i was a trader this morning mining gold living the dream, after getting bored of that i visited a few places, one place being Military NPC…'Wonder whats there?' i thought…PVP, interesting.
Upon arriving i came across an 'Abandoned' CV (no offline protection, In PVP and User not online)
Now this user was a Trader, I thought to myself can i give this equipment a new home, i mean if i don't someone else will do of course. I pondered for a little while and then came to the conclusion that it is very trader like to gather whatever you can…to trade, I mean who am i attacking, no one is there…It's been left abandoed so clearly this user doest want it anymore.
So of course i removed the core and put my own in and went on my way. Now because i was a trader i thought, perhaps i could sell this back to the guy? i mean maybe it was just a case of noob…its a fully loaded CV with plenty of goodies in. It should fetch a good price which im sure the trader will be willing to pay, i mean it could of landed in the hands of a pirate/lawless.
Upon further pondering i thought, It's not black a white so i will just cease to be a trader then i am not bound by any rules in the future, as i'm sure the original owner might have a bit of a cry.
I have The fully loaded CV along with the SV in a safe place. Minor damage (a few doors etc) but other than that untouched. If the Previous owner would like it back a considerate 100,000 is all i ask…
You may have noticed i haven't said the name of his faction…
I'll wait and see if the bait works

Here are the beauties…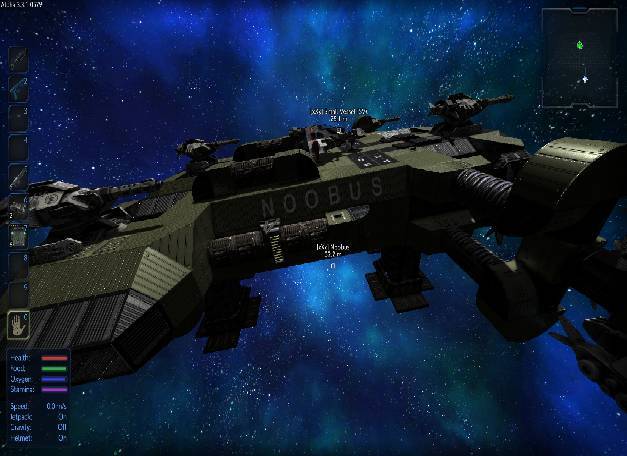 (not original ship name)