Hey guys,
some of you maybe noticed my WIP already but I think I am ready now.
It looks small but is in truth the big foundation for the big HWS Connect 2.0 update. Your option to play the game via the website. It is especially important for our HWS Marketplace if we deactivate the Eleon Marketplace.
So here it is - your first version of your profile interaction in HWS Connect:
Hotview
Profile Settings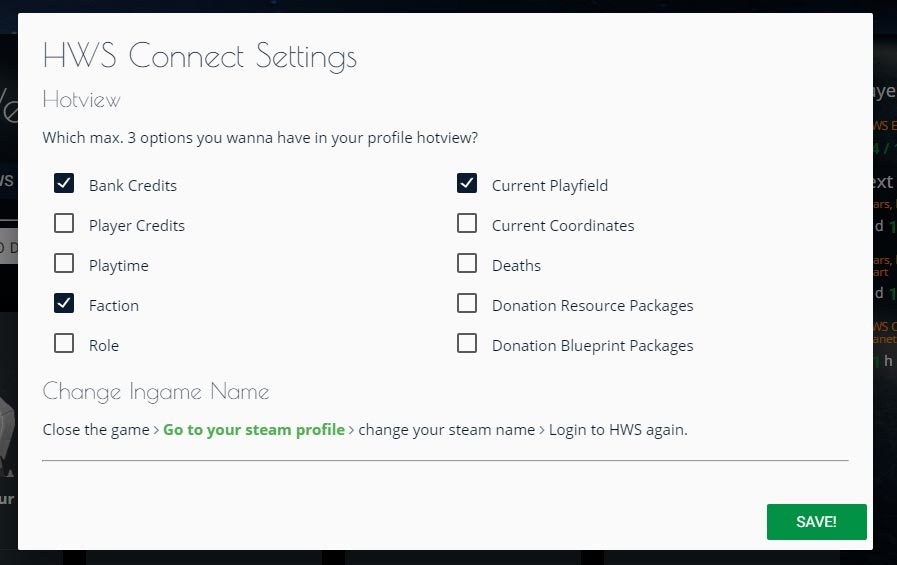 Instead of clicking the Player Card in the HWS Connect Dashboard you can kind of have a Hotview all the time there to see important stuff about your player (of course also on your smartphone). It gets saved and synced through all devices so your hotview is always saved.
Soon you can do a bit more over the Profile page.
I hope you like it (took me 2 weeks to build Kappa) and stay tuned for more

RexXxuS