======= NOTICE FOR HELP =======
What happened?
=> Due to the OCD error, items have been changed / lost.
Player(s) with issue? (steam name)
=> Nocti (congyatlantica)
Server? (EU or NA or RE)
=> RE
When did it happen? (Use server time: type ingame cb:time)
=> Shortly after the reset last night. I put the items back into OCD thinking changes would fix it, but now they have actually changed into solar panels lol
On which Playfield?
=> The swamp Starter (I'll edit if I get chance to get to my PC)
Structure Name(s)?
=> N/A
Structure ID(s) (Open ingame console and type di)?
=> N/A
How can we help you now?
=> I'm afraid I did this basically as soon as logging in and didn't see anything on the Discord about any errors. I am at work now but can edit this later. But, here is a picture of my OCD. The ONLY items I took out were 19 Aux Cores (I think 1 is missing because I had 20 for 2 ships), 1 Antimatter Warp Drive and 1 Antimatter Warp Tank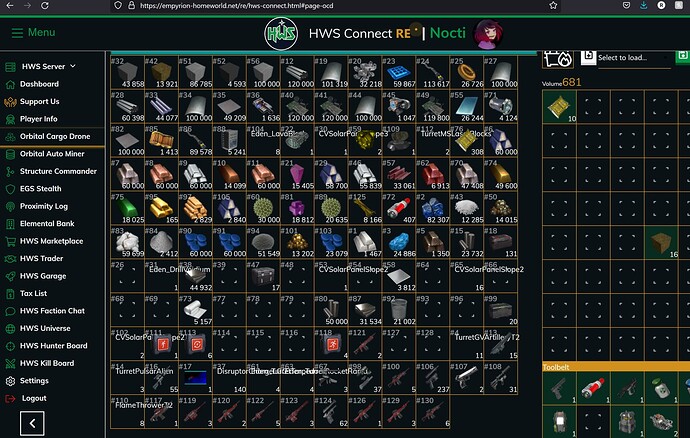 All items were placed back inside the OCD just after taking them out.