One of interesting innovations that RexXxus introduced to HWS connect is the player kill board (league table).
For some players the competition to top the table in their respective server is motivation for playing on HWS on its own. (It is just one of many ways to enjoy your unique HWS experience).
When you log in to the HWS connect app, before you select your server (N.A. or EU), scroll down to see the current leader board standings for both servers. I have just taken a screen shot of the top 3 …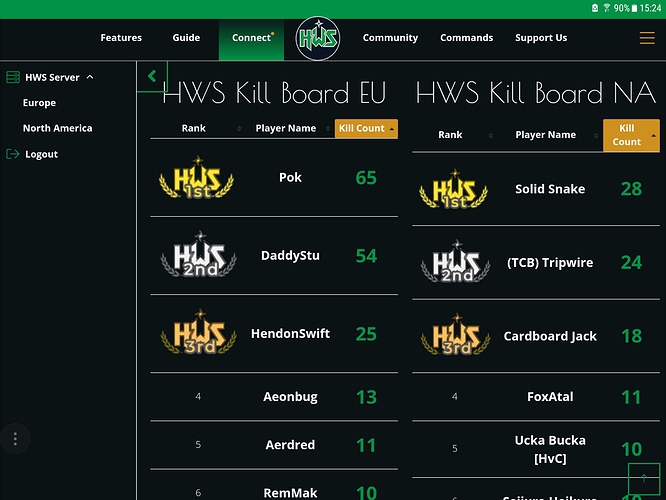 Even if you are not into the PVP side of the game, it is probably worth taking note of the names featuring on your server, so you know who to run from! Of course perhaps you see yourself as a lawless bandit, or professional bounty hunter and aim to see your prowess recognised on the player killed board?
For those vets of HWS, you will be very familiar with some of the names on the board, as there are players who are picking up where they left off last season…
Anyway, good luck to all who are fighting to top the leader board - and for everyone else, make a note of these names, as they may be after YOU!
For those interested in last season's final standings visit this thread Player kill board - who WAS be the best this season? (SEASON END UPDATE)