So got to do a few missions post wipe.
Shaon
Did Shaon, very very cool and goregous houses. Not sure if I completely missed it last season or if it is new. The main quest is broken at the final stage though. You need to find 12 tokens to get a key but it does not recognise some or all of the tokens (all the tokens are named ??? instead of name of house as well so it could be this):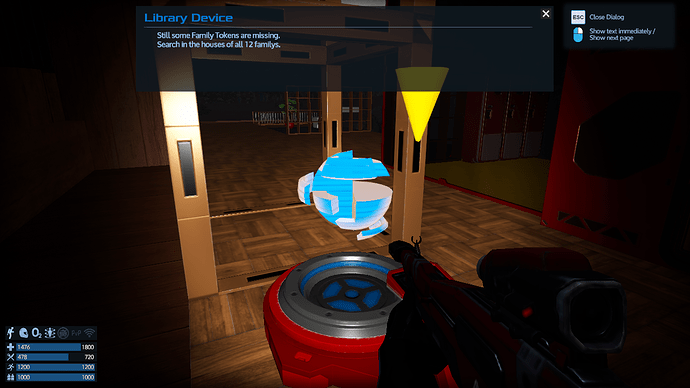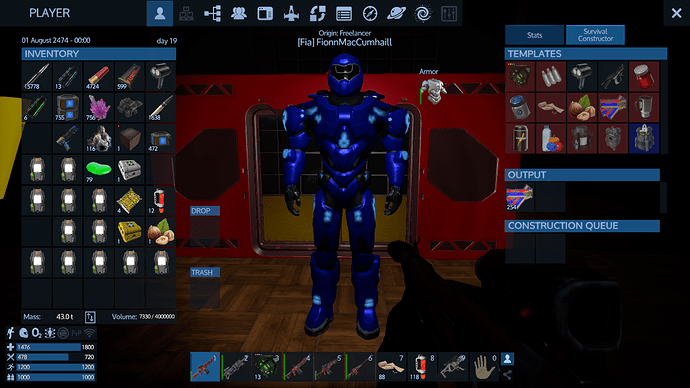 Couldnt get into alien reasearch facility (indestructible and bottom shutter is "other faction". This might be a continuation of the main Shaon quest though.
Phoenix Mission
Retested this and the cave ship can now be spawned, which is great.
Freighter Heist Missions
Are still all mixed up with all missions I've tried switching randomly between magnesium, original, pirate and gold heist when you approach different markers. One minute I'm told to "Enter Saon" (despite not having started that mission) next I'm told to enter homeworl sector, homeworld planet or start heist as pirate (I'm freelancer).
Setting Structure to public
Makes it very hard to help other player with ships and things unless the core is relatively exposed for removal. Any chance of a command to transfer ownership of a structure to another player as private? CB:transfer

Player name or something?
NPC CVs
Most are behaving normally. Gone after Legacy, Kriel, Pirate and Zirax. The Legacy ones which spawn as reinforcements have a lot of strange behaviours:
i) they very often TP away when they get hit past shields
ii) when stopped they are subject to the container wall bug, unlike other vessels (but like every vessel pre A12_. i.e there is an invisible wall of "container" that you cannot pass but you can ghost your drone through every block.
iii) They are also a plague in general
Not sure if this might happen with other factions, not seen it yet. On experimental reinforcement sonly spawned for space bases (and many Zirax space bases are actually CVs so dont trigger). Might be something to keep an eye on though.