Dear HWS Community,
with HWS 13 knocking on the door at 5th August, I decided to run a "Empyrion Release" 20% sale at the upcoming weekend, from Saturday 9AM to Tuesday 9AM.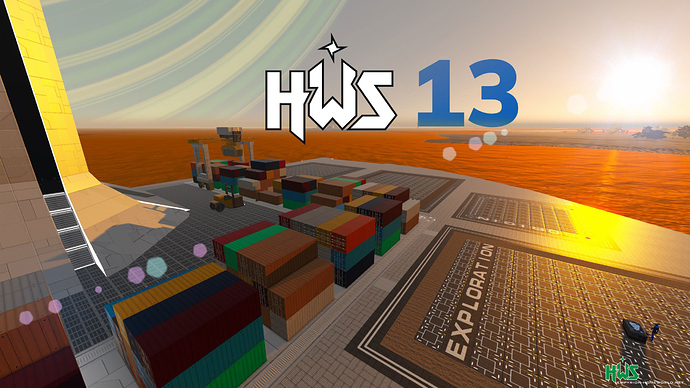 With that sale I will also activate our special packages like the Keep Permanent 100m Credits one, which is only available during special events like this one.
Note: The 20% Discount is stacking with your Patreon Discount . So the max. amount of Discount this weekend is up to 50%!
Read more about the Patreon Benefits here: https://www.patreon.com/hws
Note 2: If you plan to join us on Patreon, please do so at the start of the month to avoid double charges.
Again this time, I offer a 7 day-back-compromise. If you bought something the previous 7 days, we can arrange something else with the differences. Contact me via PM in that way.
Thanks to our HWS Patrons
Last but not least a big shoutout to our HWS Patrons! We reached an incredible monthly support for what Jascha and I do every month. It was similar like HWS in general, we would never thought it would be such a success.
I am really thankful and appreciate that you give us your hard earned money!
You sponsor the HWS Meta planet, for everyone to enjoy. Many don't even know that.
So I can't thank you often enough and many others too I think

---
I'm looking forward to see you in HWS 13 which will be hopefully the beginning of a much longer journey, no matter what Eleon will be doing.
Your HWS Team