Is there any chance we could speed up the repair speed a bit? i'm finding it working a bit different this season/version of Empyrion. Last season I could more or less leave a vessel repairing on a busy playfield and it would repair or partially repair. This season it seems to:
stop as soon as I leave playfield (FreelancerHQ Sector in this case)
Reset back to initial state or repair. I have a CV that has been at 5 hours 42 minutes for a few days now.
For example, just babysat ship in orbit repairing for 30 minutes, 5 hours 12 minutes left: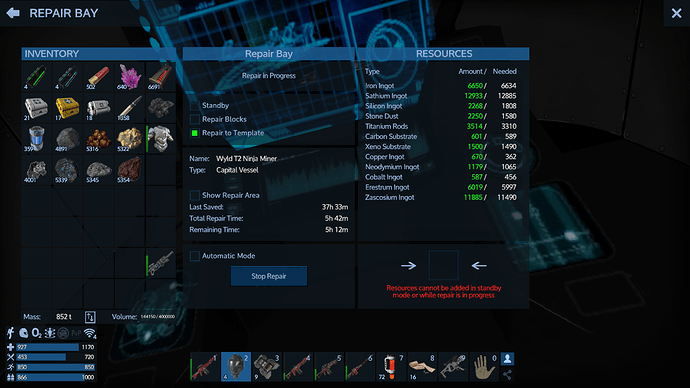 Left playfield and returned and repair time has gone back up to the original 5:42 again: