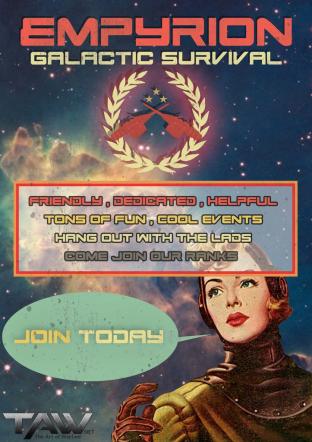 Exciting day for all of HWS citizens! We here at TAW have decided to do a military display for all citizens to enjoy.
Featured in this are some of the most powerful ships ever to grace the server. These ships have helped TAW become the peacekeeping force for the Golden Globe ALL miners have come to love.
Included in this display are two of TAW's battle tested Warships, the Oblivion class Judgement, and the Arms Race class Battleships. Please be advised, their security systems have had a few virus's every since someone (no finger pointing) received questionable downloads from Ranzeth of ACP.
This display is for a limited time only so come and enjoy the vast assortment of ships before it ends.
Lastly, everyone and anyone interested in joining our peacekeeping force is welcome to apply, just contact your nearest award winning team member today.
As always, TAW puts the AW, in LAW!