======= NOTICE FOR HELP =======
What happened?
=> I have just manufactured and fitted a T2 Warp Drive in my new CV and it still has a limit of 30 LY the same as the standard warp drive. I check it in the advanced constructor and it shows 30 LY as its max. It used to be 56 LY. The problem is that I cannot get to most of the solar systems which are over 30 LY distance even when going from system to system.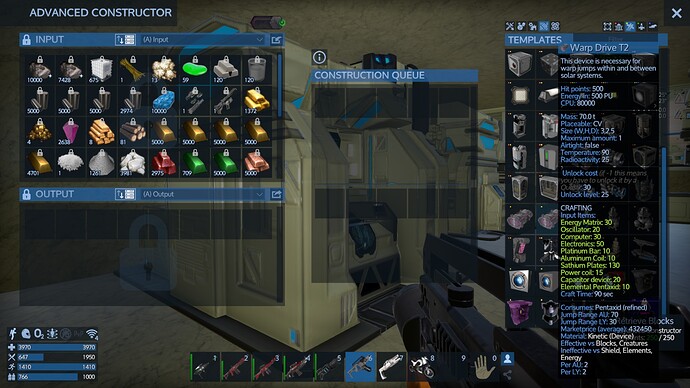 Player(s) with issue? (steam name)
=> Aeonbug
Server? (EU or NA or RE EU or RE NA)
=> EU
When did it happen? (Use server time: type ingame cb:time)
=> 20:00
On which Playfield?
=> N/A
Structure Name(s)?
=> Warp Drive T2
Structure ID(s) (Open ingame console and type di)?
=>
How can we help you now?
=> Please can you correct the Max distance for the T2 Warp Drive back to its original, otherwise no-one who makes a new CV will be able to travel anywhere useful.