Hi HWS Community,
almost 3 years ago HWS started the first time and it's been a long and great road until now - with ups and downs!
Some remember HWS 5?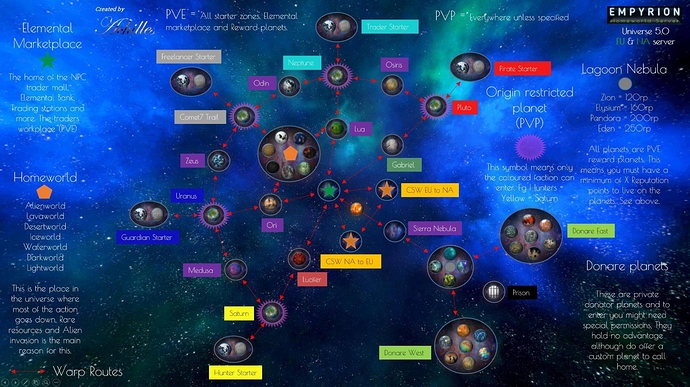 We had 5 Origins.
Guardian
Freelancer
Trader
Hunter
Pirate
Because it was too complex for the majority we reworked HWS to 3 Origins.
I merged Guardian and Trader into Alliance. Hunter and Pirates into Lawless.
Semantically quite correct.
However, at that time there were no "Alliances" in game. You couldn't apply for an Ally. There were no Marketplace either or all the other things.
Lawless also created sometimes drama about our rules. Cause a lawless guy don't care about rules, right?! …
So by now, I'm not really satisfied with the name "Lawless" and "Alliance", are you?
What do you think about the Origin name "Alliance" - should we change it to…
Sentinel
Guardian
Keeper
Other name?! Comment below please!!
Keep it Alliance
Lawless is for me quite easy: they will be renamed to "Pirate" again. I think that name is totally legit and represents their action nicely. Even Pirates have a codex aka rules - the HWS Codex / Rules.
Empyrion allows you as Server Owner to go absolute creative and change almost everything. The problem: it takes massive, an insane amount of time, cause everything is manual / static, inconvenient.
But with the next Season I once again want to push a Story line once more in the foreground to give you a feeling of "Hmmmm… what should I do today on HWS"? Something exiting, you know? Even if you don't like a Story. Just a variety of decisions and gameplay elements.

I hope you can follow me and help me to push this game to something awesome!
Your HWS Team