Hi HWS Community,
busy day but I tried my best to prepare the Event(s) for you


Please read the previous Announcement for some details around HWS:
In this announcement I only want to share details about the Anniversary Event with you.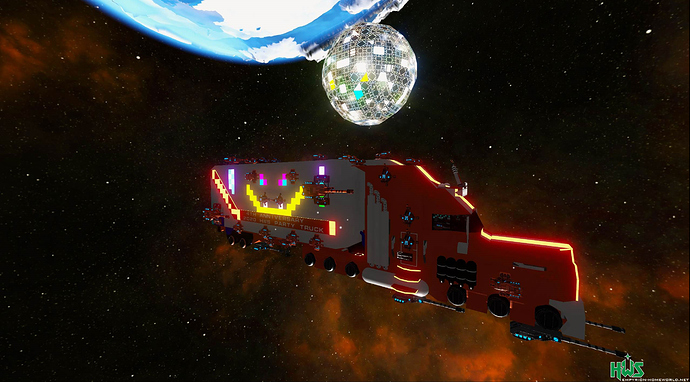 Anniversary Event Part 1
The first part is to kill my Party Truck (Jascha is unfortunately not available today).
The Truck is invincible, the Admin Core is in the Disco Ball and the Disco Ball is destroyable.
So you guessed already:
Your Goal is to destroy the Disco Ball at the top to be able to destroy the whole Party Truck!
Notes
You must warp with your SV or CV to a new Orbit called "Anniversary Event Orbit". It's connected from ECC Sector.

You have to find me! In the orbit 4 other Party Trucks are flying around but they are only decoys.
The Party Truck has some Anti-Party-Guest Turrets
You have to manually shoot at the Disco Ball of course to destroy the core
Inside the Truck I am trying to transport some illegal Alien Containers
The Orbit is PvE!
No worry I will fly around the planet most likely
Anniversary Event Part 2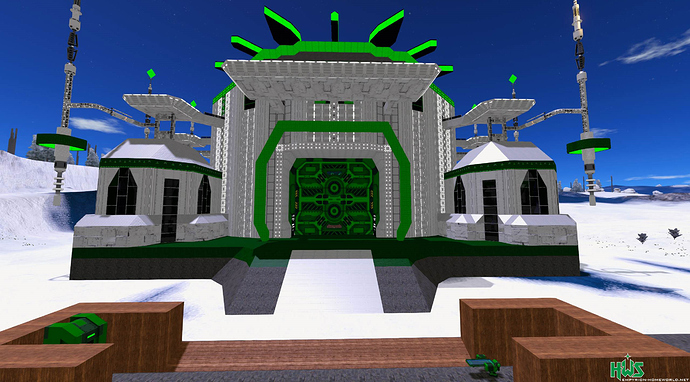 The second part happens either after 1 hour or if you were able to find me and destroy my Party Truck.
To start the last part you have to go back to ECC and fly to the Elemental Galactic Services HQ building.
Use the Event Teleporter (I will activate it then).
You get to the Anniversary Event Planet to start your search again!
Notes
You enter somewhere random and have to solve the Labyrinth
No OCD on the Planet available. Bring back home whatever you can carry
The planet is PvP!!! WARNING: PvP! Come with Epic Armor, Full load of weapons and no room for salt or tears! Fight, Die or Suffer. Like we did 4 years long


Find me in the Party House and try to kill me! I have 9999 Health, no godmode and will shoot back
It will take about another 1 hour. At 10PM it should be all over and I move to HWS NA and Repeat the fun starting at 11PM.
Anniversary Event Prizes
Well, the Party Truck has tons of loot (if you do not destroy everything to dust).
But everyone who participate to the event by typing EV:START:ANNIVERSARY AND being involved in destroying my Party Truck OR killing ME will get another

4 000 000 credits
2 540 HWS RP
Anniversary Event Day
Additionally some final notes
The HWS EU server restart got postponed to 7:50PM today, making the Warp Event ready
No Tower Jumper Event is running today
No Eton Event is running today
Starting from tomorrow:

Battle Royale will be available
HL2 FPS Event
FPS Event
Deathmatches (custom, check out the Topic for that tomorrow)

Maybe some random other mini Events here and there
---
Please note that I am in general very busy with Alpha 12 = HWS 12. The next season will be so huge, I have to redesign the Universe, all POIs, the whole Story, the whole PDA and more.
Sorry in advance for that rather sporadic organized event.
Still, I hope you enjoy it and either way: the message is that HWS gets 4 years old, which is insane guys!
With your help all of that was and is possible and we really appreciate that!!!
Be sure that there is coming much much more content and fun to HWS this and next years!
All the Best,
Your HWS Team!