Dear HWS Community,
this is actually my first big announcement in 2020 and I can tell a lot happened meanwhile.
I want to talk with you transparent about few things and especially invite you to our upcoming big birthday event on 1st March!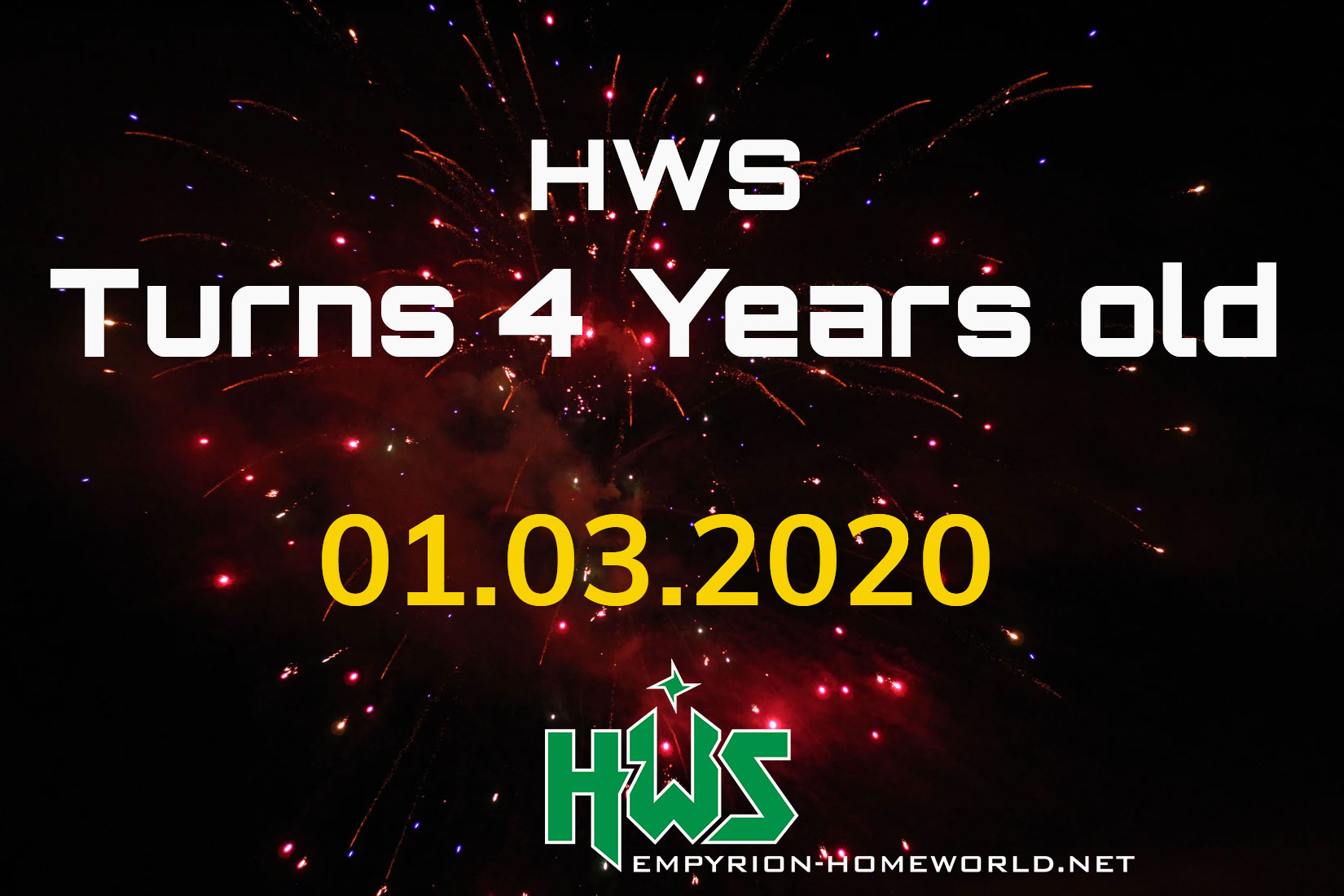 4 Years HWS
It's nostalgic but always incredible to think / talk about it. On 1st March 2016 I decided to open my own server called HWS. Jascha was kind enough to support my crazy idea and so our main intention was to create a fun and exploit free Multiplayer server.
Everything really started with A) Jascha and I played together on a PvP server before and I got addicted how Empyrion really works and B) I found out quick that items of players are stored in the .ply file and it could be "hacked" to found out what players have inside their backpack.
That was the birth of our EAH tool and since then, crazy features, ideas and actions followed until very now.
It's also quite amazing that some people are still playing on HWS since that very beginning! We have a lot of players with over 6000 playhours on HWS and overall we managed to go through good times but also very bad times. An up and down really.
Yet we are here, still the most popular server and possible with two things:
Dedication
You, the Community
I will write more about Dedication at the end but regarding you, the Community I can't thank you enough! No matter if old or new members, you helped and help us a lot and without you my insane idea of make my living of HWS would not be possible.
Especially our HWS Patrons are a new group of very thankful persons!

The HWS Birthday Event
I could go on and on about thanking you guys but let's just show my words in an action and so I invite all of you in our special Event on 1st March, around 8PM on HWS EU. I still have to figure out how I combine it with HWS NA maybe. If you have a better date where ALL of you can make it, please let me know in the comments below.
I will also make another announcement about the very details of the Event, so nobody forgets it in 1+ weeks but let me roughly explain my idea or let me tell you how it was last year.
So I don't know if we reach 80 players participating in the event again challenge accepted but I learned my lessons out of it and try to hopefully improve the performance this time.
The event will take part in 2 turns.
Part 1
Jascha(?) and I will fly in a Party Disco CV in the Event Orbit.
Imagine something like this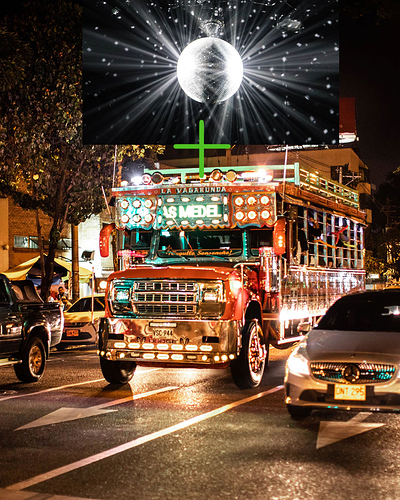 The CV is Admin Core = invincible except the Disco Ball, where inside is the Core you
can
and must destroy.
(you see already that turrets are useless, manual aiming skill involved)
That Party Disco CV is filled with good stuff I can tell, so make sure to kill us before we reach the Event Planet!
Part 2
Once you were able to do that Jascha and I teleport to the Planet to our Disco Party House POI. We will invite also our Alien buddys to join the party, so your goal is to fight only with your handheld weapons through the Party rooms.
Your DJs Jascha and I will play some "music", giving you good "vibes" meanwhile.
At the end you have to reach the DJ Party Room and try to kill the DJs

(we could throw some discs at you as self defense)
But overall, many goodies are waiting for you

More to be announced…
---
The future of HWS
As always such Birthdays are also a good time to reflect the past but especially think about the future.
As you know, I had the idea to host more games for the HWS Community, which means we had to pay for 2 month 3 servers:

I tried couple of games out, games I would also like to fiddle around with.
Space Engineers, 7DTD, Rust, Factorio but for now I have to say: sorry, it's not possible for me to do.
I would definitely need more people helping me out. Empyrion takes all of my time
I don't want to take away time from Empyrion just now. Empyrion is what HWS stands for and I feel responsible to spend all my dedication and time into it - still.
Especially because Alpha 12 = HWS 12 will probably be mind blowing…
I have to bring up money and I see honestly no way to get the 210+ Dollars per month for other games for that third server. I don't want to create a pay to win Rust server or have the time to create an automated HWS Connect + API + other game packages right now.
So the 2 "wasted" months do hurt a bit but it was still helpful to focus my intention and what I really want.
For those who were excited about HWS expanding to other games: don't lose hope yet. It is still not out of the window but HWS is still not in the shape that it runs "passively".
There are urgent topics poking me day and night to finish:
HWS Connect redesign
All Stargate Missions implemented in EGS HQ
HWS Feature + Origins rebalanced and proper implemented
If those 3 things are fully ready, I am relieved and free for new adventures.

That being said, you can expect quite a lot from HWS in 2020.
My other big goal this year is also something you can help me with:
How can we reach the goal that we keep 170 players for 3 months?
This question is quite big for me right now and I am thinking heavily how we can achieve this as next big goal!
This season already was quite a change to different seasons here and there but I know we can do much much better!
Please, if you think about yourself and what you heard from others: at what point did they stop playing? Especially new players? In relation to HWS of course.
I am sure it's something trivial we could fix easily IF we only knew it.
---
That's it for now, I hope you will be there on the 1st March and see also more gifts from me to you at that day. I plan to prepare quite a lot of other things as well…
Thanks anyways for being around, reading everything and just spending your valuable time on HWS! We, I really appreciate that a lot!
Your HWS Team