Well, seems like config will not be touched in near future and it's sad. It means dumb propellers are ruling HWS PvP universe.
So, one day you might be caught by this dumb propeller CV and normally its a dead end for you. Most likely it will be some RED guy, cause they pushed the idea of projectiles evasion to HWS. Anyway, if you are in firing range of dumb propeller there are no chances you can get away by moving with S key. Also that guys almost never fight on equal terms, so most likely you will be overwhelmed by some SVs and CVs. If you are single CV no way you can survive CV + SV chase… unless you are super skilled pilot. But I got a solution for you, just watch this short video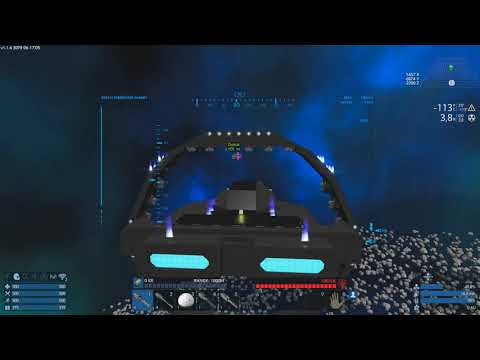 So, idea is you are dropping your SV/HV and it acts like a "mine". You can do it on the fly via undock command in console, no need to stop CV and do it manually. There are 3 possible outcomes:
enemy will see your drop and take evasion maneuver. By doing this he inevitably increase distance to your CV and you got a chance to fly out of range of his guns.
enemy will NOT see your drop and hit it like a wall, which leads to imminent stop. It also let you fly away. We tested that drop in creative and it was the most likely outcome. But we don't test propeller, we flew straight forward.
enemy will fly into the drop and get stuck there. Its the most handy outcome, cause enemy will be paralyzed for at least 5 minutes. No way you can free yourself quickly out of this. You need to leave your cockpit and do stuff like cb:getshiphere or cb:getshipdown. Needless to say you can just easily destroy your enemy after that. But probability of this outcome is pretty low cause your drop isn't moving. You can increase chance of stuck by making tricky drop form, like this, for example: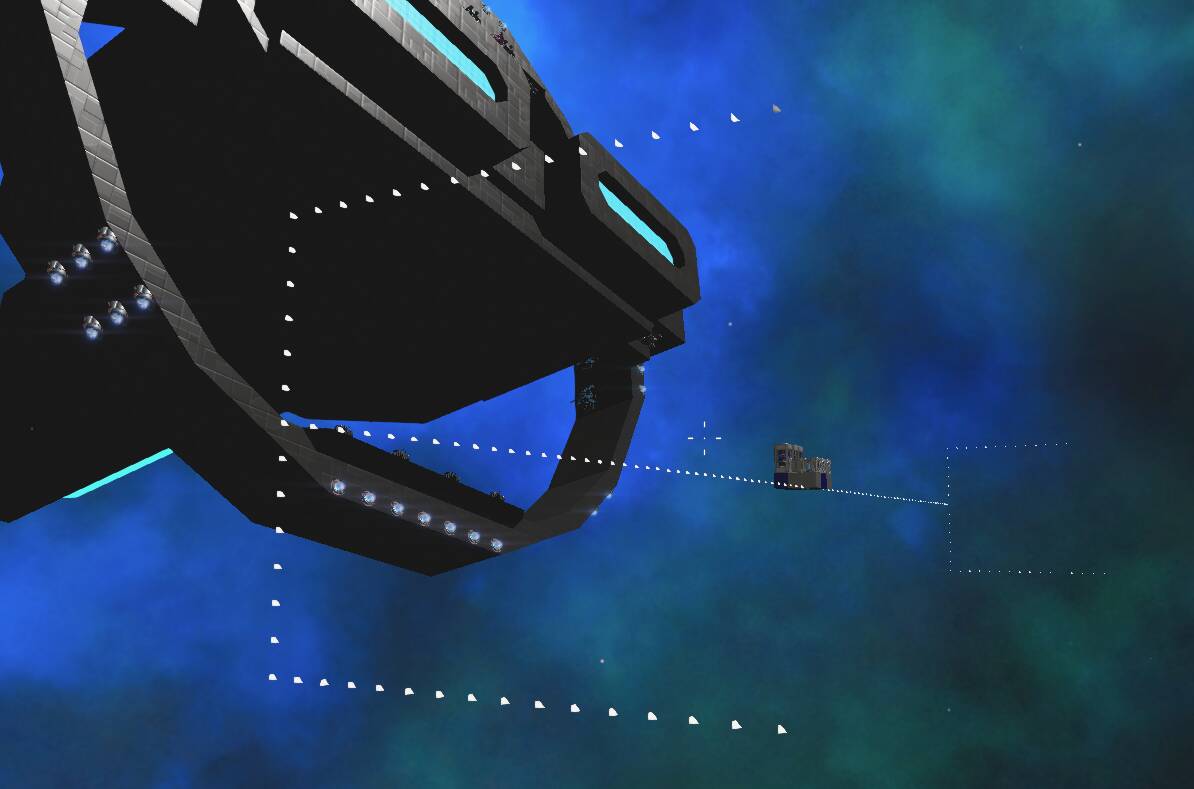 Also enemy's dumb spinning will increase chance of stuck too.
Just imagine how many salt, tears and cries you can make by capturing the enemy like this. Of cause you will be reported, blamed, called cheater and exploiter and all that stuff some players love to do and do best in PvP instead of playing. They just can't forgive if you turn out to be a little smarter than them

I don't see any rule violations here. But I warn you: you do this drop ON YOUR OWN RISK.