Because Guilty players can't visit PvE playfields, some very rich benefactors started a campaign to help. Rumors hint that EGS may have a secret alliance with the Aliens - who knows?
Regardless of whether or not this is true, a new EGS HQ has been discovered in Homeworld Space!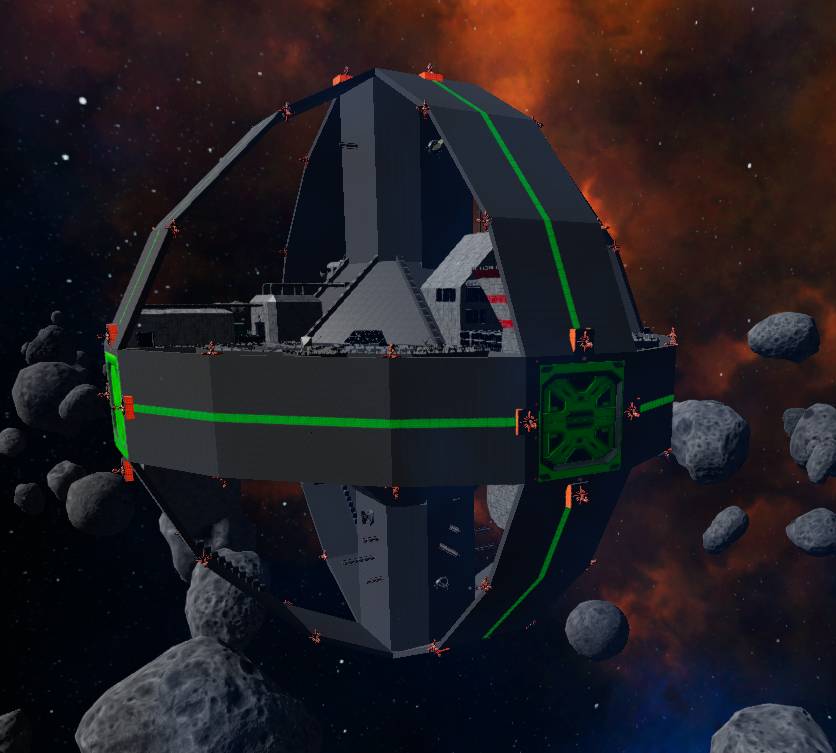 This monstrous star base is EGS HQ and it's found in Homeworld Space
WARNING! A very deadly defense system was installed which will eliminate any nearby CVs or BAses or HVs!
APPROACH IS SAFE ONLY IN AN SV!
SVs are the only ships types allowed to pass and enter the main station. Once inside, players will find favorable prices and attractive deals from the EGS restaurant and the special EGS Trading Outpost. Players can even collect their EB interest in the EB Outpost. It's a location certainly worth checking out!
Some players have chosen to live in the EGS Star in one of its apartments. All are welcome, but be advised that First Person Shooter action occurs from time to time.