Hi HWS Community
this announcement is very important to us / me, so please read carefully if you are interested.
Removal of "Donations"
As you might have seen we replaced the word "Donation" with "Support" on the most places by now.
What started really that way, it became more and more a bigger incentive for you to give us your hard earned money and for us a way to focus even more on Empyrion / HWS.
So technically we like the word "Support" here since it shouldn't be seen as "buy / shop" relationship but way more personal — voluntary in the first place.
Some of you know that I am an educated Web Developer / Graphic Designer and earning my money for living here and there doing websites for customers.
But my real passion were and are always Games. I'm not only a decent gamer but love how you can create a virtual world, so many players can get "soaked" into it, making them even happy here and there.
Being creative and combining all my self taught skills in one thing is basically "living my dream".
Website coding => HWS Connect
Helping people passionate => HWS Forum
Creativity and "Creating" => HWS Universe, Story and so much more
That brings me to the point to realize that the short time I have per day is filled mostly 18 hours with Empyrion and HWS.
So to make it short: by supporting us with money, you are not only helping us with the high monthly server costs but also for allowing us/me to spend so much time for you, HWS and Empyrion - making it for living.
Otherwise I have to go back to coding websites for customers or themes for Envato, which would give me way more money but yeah, for now I really enjoy doing all of this for you and Empyrion which some plain stats can't hide I think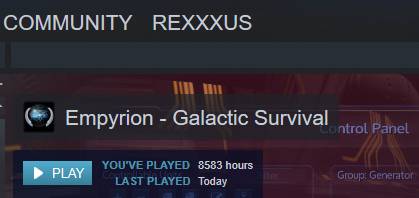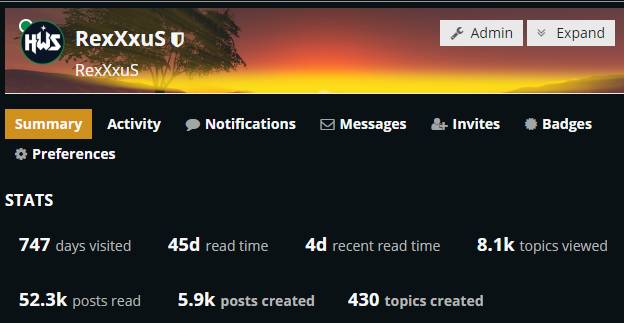 Anyways, behind all of that are also taxes I have to pay for my business W3DG to EU / Germany, other bills and more, which brings us to the point, what "Support packages" we have and how we can ensure that my personal stuff does not influence your gameplay in a bad way!
Note: that is my position and does not reflect @Jascha'.
Rework of HWS Donations
To the point: some have the opinion that HWS is "pay to win". Well, most of them don't like me / HWS, got banned or for whatever reason and like to stir the pot up.
They don't see the meaning that without Playhours and Reputation Points most of the Supporter Packages are useless.
And for the rest we tried our best to keep the balance with either limits (Supporter Playfields) or other free options such Daily Loot, Vote reward and more.
But the point about "pay to win" is rather what definition you go about it - how can you "win" in PvE, since we have a mixed universe and missions where you can get rare resources, special ships, etc… Or how can you win in general, if a survival game means in first place "Spending time" on a server to achieve something.
So for me it is in fact "pay for time", which is of course an advantage, since time is the most important thing but it shouldn't "win" in PvP AND it should be also possible to achieve with ingame progress, which at the moment is not possible for all Packages.
Here is where our big rework comes into play
HWS Ingots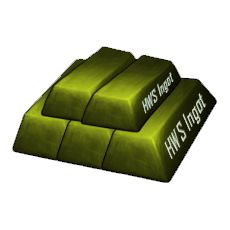 We will implement a new "Currency" for every HWS Player to be able to check with "eb:info".
HWS Ingots will give you the possibility to "pay" for HWS Supporter Packages — yes, instead of real money you can get every Support Package also with the ingame currency HWS Ingots.
How does it work?
You can not buy HWS Ingots or Reputation Points with real money

HWS Ingots are basically a conversion* of your Reputation Points:

1 HWS Ingot = 100 RP
10 HWS Ingots = 1000 RP
100 HWS Ingots = 10000 RP
1000 HWS Ingots = 100000 RP

1000 HWS Ingots = 100 Euro
100 HWS Ingots = 10 Euro
10 HWS Ingots = 1 Euro
1 HWS Ingot = 10 Cent

With the command "eb:convert:rp" or "eb:convert:rp:xx" you can either convert all of your RP to HWS Ingots or only XX amount of it.

HWS Ingots will be put then in your Elemental Bank - persistent without limits**

The HWS Support Us website will be reworked so you have to login to HWS Connect to be able to support us in the first place - with real money or HWS Ingots

Then you have a toggle button which allows you either to pay with real money or with HWS Ingots

If you choose HWS Ingots, the amount will get taken and you unlock that Support Package, as you would do with real money
Meaning of HWS Ingots
So as you can see not only Reputation Points will finally have a real meaning as I told you since almost two years but in fact it should give you the understanding why we have chosen the word "Support" and that it means for us in a bigger scale that you just spend time on HWS and enjoy your stay.
Now there won't change that much, you still get your 465 RP Vote reward per month, basically real money then and you still get plenty of ECC Missions where you can get RP, etc.
We are not here to get rich nor do we want your money so badly - we want that you just enjoy your time, playing a great game and have fun with some crazy ideas we came up with
Overall you can still support us with real money and we appreciate it more than you can imagine but loyal and active players will always have the upper hand in the long term.
*Please note that the conversion is based on current values. At the moment 3745 RP is the highest RP one player got on HWS EU in three months which equals let's say 4 Euro. This and other players not even actively looked out for RP. So the math of active RP hunting would be for example: 465 * 3 = 1395 RP for voting. 140 * 3 = 420 RP minimum of Origin RP activities by only getting 5RP per day. 1960 * 3 = 5880 RP by trading actively with the RP NPC Trader I have placed in the universe by assuming you get/trade 10 Origin Alien Containers per day. To sum it up: about 7700 RP per season for "easy" RP hunting. Tryharders with Alien Container friend-stacking + coming Event rewards would come easily to 10k-20k RP per season. In any way the HWS Ingots stack per season so with ingame progress you can "buy" your own Supporter Planets in future seasons for example.

**Please keep in mind that we are still working on that feature and not everything is 100% settled yet. We might change some specifications depending on your feedback or more thoughts spend into it. It also can mean some Support Packages might change. Last but not least the new 8.X universe allows you to get RP in a much larger scale.

The release of the rework is for now planned within the 8.X season. And for the record: you can't payout your HWS Ingots to real money of course.
---
That all being said, I hope you got a better understanding about that subject and we really like to hear your feedback about it! It is not "new" if you think of Payback Points for example but what are your thoughts overall? Good? Bad?
Please give us your feedback!
Your HWS Team
P.S.: Teasers and Infos about the next HWS 8.X season are starting probably tomorrow! Big stuff coming so stay tuned