======= NOTICE FOR HELP =======
What happened:
=> Few days/weeks i ve tried to put an epic armor in OCD, but it says i need ocd lvl 6.
Then i've been frming gold and RP to lvl UP my OCD for maybe 1 week.
Now, i'm lvl 6 and i try again to store epic armor, i still have the same error message:
"Sorry, please upgrade to level 6 to store such valuable stuff in OCD".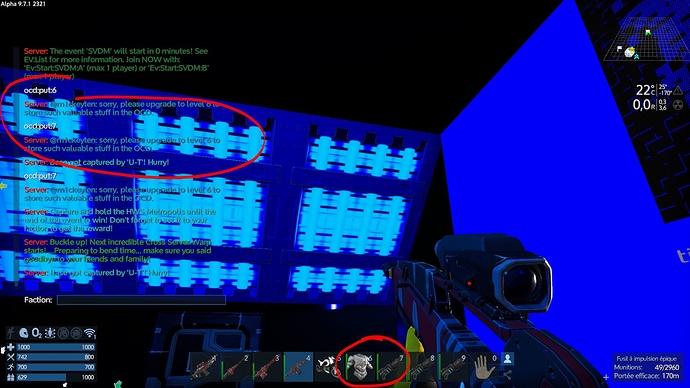 Player(s) with issue:
=> m1ckeyten
Server:
=> EU
Time (cb:time):
=> 20:02 20th may
Playfield:
=> OCD zone
Structure Name(s):
=> None
Structure ID(s):
=> None
How can we help you now:
=> Don't tell me i can't store my epic drill/armor because this is the only reason i've been farming gold for several days.