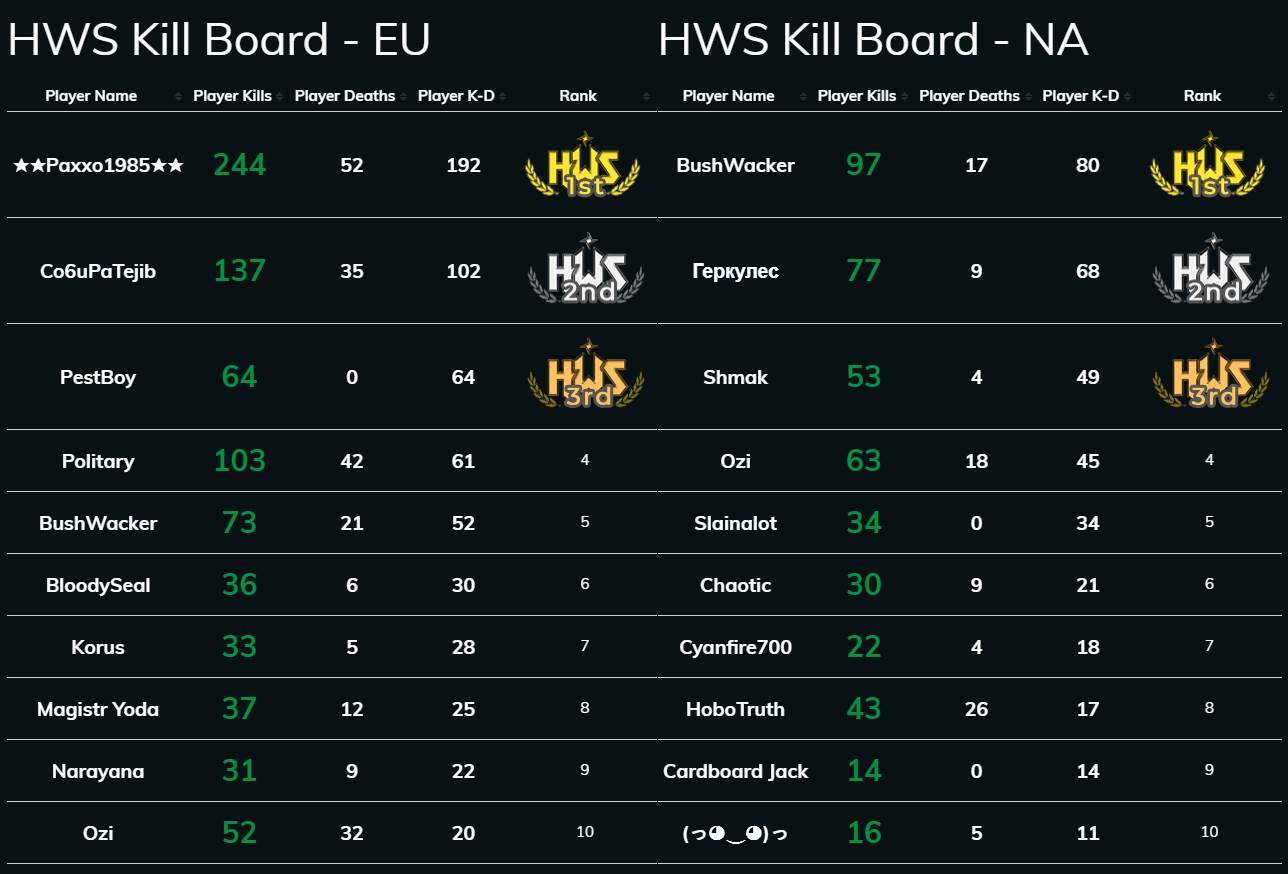 When you access the Kill Board page in HWS Connect, you'll see the killboard of the server you're in.
Info
It shows ONLY the player (PvP) kills
Do not show alliance nor faction kills
List the Top 10 for the whole server
Are updated every 30 minutes.
Show the Kill-Death rate. It is calculated with Kills - Deaths. (E.g. 10 kills and 3 deaths = 7 K/D)
If a player is not playing for 7 days he is not listed on the board
Reward
With the start of the HWS 10.X season at the end of a season, the top 3 players are rewarded! They will be applied for the new season.

10 HWS Ingots


500 RP

1 000 000 credits