Hi PvP Hunters or Baiters,
the recent months one of the biggest PvP feature discussed was the "Proximity Alert" one.
Not only on HWS. Also on the Official Servers.
Hence I made a dedicated topic about that and other topics:

The main issue of this feature is the usage in Space / Orbit. Since Empyrion has the "Decay" setting, every structure less than 10 blocks, will be decored automatically after few hours.
So the Meta was to spawn tiny trash decoys with 11 Blocks around (or even worse in Asteroids, breaking our rules) and wait for victims.
Problem
=> No blocks. No Core is near the HUD Marker at all!

=> Flares are counted as Blocks!?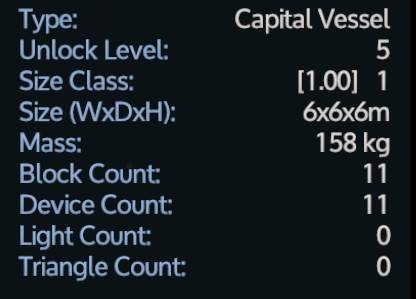 => A decoy made out of Devices, which has a very bad render distance setting. Almost an invisible Decoy in space.
As you can see players become smarter and smarter. They try to be as efficient as possible.
The screenshots above are for me not acceptable anymore and from perspective of new players or unexperienced players, an instant disadvantage / unsatisfying experience - probably forcing them to uninstall the game or just hate PvP.
PvP in general is currently not in the best shape - especially on HWS EU.
An initiative will be started soon to boost it dramatically. Making it more lucrative, fun, rewarding especially for PvE / New guys.
Solution
That being said a solution to the tiny decoy problem had to come.
Our approach:
You get Proximity Alarms only, if your Structure has at least 100 Blocks now!
I think 100 Blocks are fair to be seen in Space. What do you think? Make suggestions otherwise please.
And yes, neither 100 Flares are the solution nor abusing the HUD marker in combination with manipulating the center of objects in Empyrion as shown in the first screenshot.
Unfortunately I see only a rule to fix this issue. (I hoped for common sense)
Your HWS Team