Hi HWS Community!
It's time: Alpha 10 = HWS 10 got released!
I thought it would be 2 month this time but luckily we survived 3 months (87 days) with the HWS 9.X season again.
But HWS 10 will be a quite different season I can tell. A lot will be different - some like it, some unfortunately not. However, no matter what, please feel free to make a feedback / suggestion topic in the forum and we try to make the best out of it!
The top goal is always to provide you the best Empyrion Server out there where you have fun and experience a game far beyond vanilla!
Anyways, let's dive quickly to the last HWS 10 announcement before you can actually enjoy it!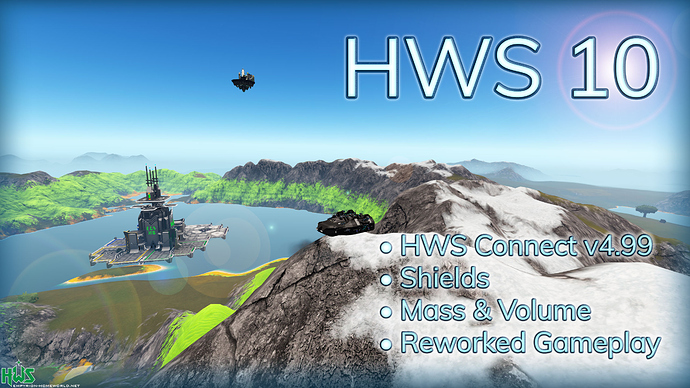 HWS Connect v4.99
That is more or less a surprise for some but definitely the biggest change of everything I would say — even though it does not look like it yet!
HWS Connect v5.0 will be the design reworked I teasered here and there but we feel that v4.99 is already good and important for the public.
I say we, because by incredible luck/fate, a new player appeared and helped me out in a very rough time with moving and other stuff.
@Hayawen is a damn talented and insane coder which some of you know already
With unbelievable ambition and skills he helped me first with the PDA and then with reworking HWS Connect more and more.
The "old" HWS Connect was 100% programmed by me - from scratch over the last 3 years. Since I rather have to deal more with ingame stuff than programming, it was always a bit slow but more or less it worked, right?
Hayawen however pushed Connect to a new level, a level I have still to learn along the way.
I'll still enjoy myself redesigning everything but technically you will already feel the difference I'm sure!
That being said, I know the design is here and there not that awesome yet but please have a bit of patience and the Design follows the function soon

HWS Connect v4.99 Changelog / Features
Totally reworked the backend
Lighting fast, secure and stable
New features like a Grid View, Backpack View and more to come
More Patron locked features to enjoy for HWS Patrons
New Tutorial Guiding for new visitors to show some important changes / features
Reworked technically the Supporter Page for online and offline usage
Separate HWS Skill Tree - per server one Skill Tree now!
New cumulative Daily Loot system! If you claim your Daily Loot every day, all 7 days long, you get more and more. It resets after 7 days and let you claim everything from the start again.
Much better Filter and Logic for tables
Online Player List to check who is online with your Smartphone
Implemented Progressive Web Application capabilities. Install the Web APP on your smartphone to have an almost native Mobile App experience
A lot of new convenience features for OCD, OAM and HWS Marketplace
Much more to come, once the new Web API is fully utilized! …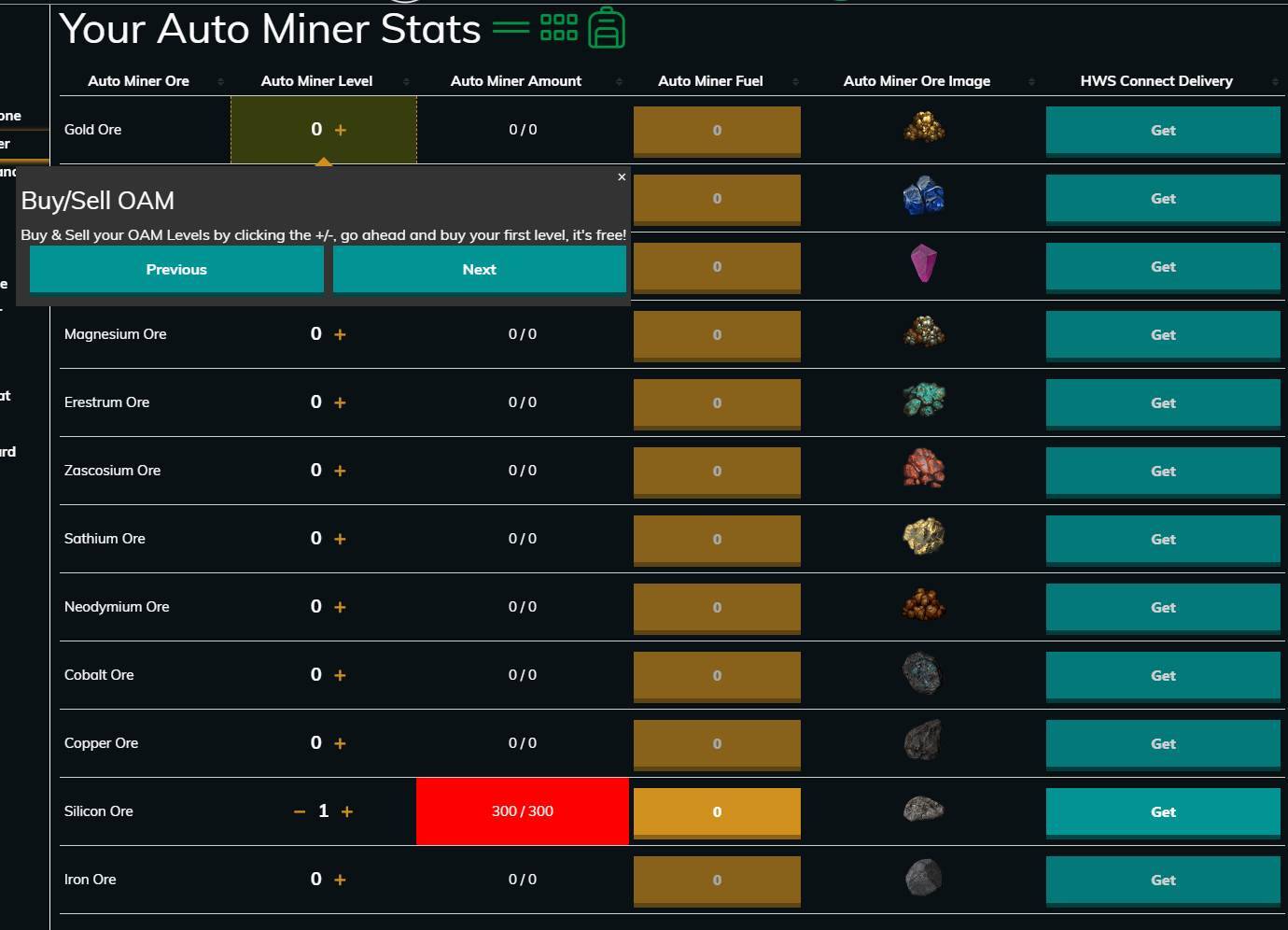 Please explore the new HWS Connect v4.99 and stay tuned for incredible more stuff.
My deepest thanks to @Hayawen for something I could not achieve without him!
Reworked Gameplay
To not spoil too much but as clear as possible let's keep the Changelog style for the rest:
Updated ECC planet - you will find EGS HQ much easier now
Added 4 more Freighter PDA Missions!
Reworked Trading to motivate "Hauler" trade tasks
Updated some of the ECC Ammo Store prices - a great price range gives you either good or common prices now
Added a new PvE hardcore planet - Ori - of course in Phoenix!



Enjoy the brand new Lava Nascent adventure with tons of Zirax and the new Base Attacks for special challenges!
Reworked some planets more, some less
The new Drone Base attacks are available for now on:

the HQ Moons
Prototype (good luck)
Pandora
Sathon
Jupidor
Triton
Binomi
Atlantis
Ori
Homeworld + Homeworld Moons
I hope they work properly in Multiplayer…

Reworked the Loot here and there to meet the new Gameplay
Reworked couple of POIs with your Feedback
And of course as announced in the other teasers:
Reworked Shields on HWS
Reworked SV + HV Thrusters on HWS
Reworked Mass & Volume on HWS
Much more - please check out the HWS Config
PvP has now only 3 Classes to remember now:

Class 1 for SV/HV/CV mainly for hotspot planets
Class 5 mainly for hotspot spaces
Class 7 as global limit / transition

Everything what I have forgot now cause hundreds of players stressing me to release
Near Future Roadmap
Once this monster release calmed down a bit, I probably need to recover from current burn out.
After that the imminent TODOs are:
handout the HWS Survey rewards
work on HWS Connect v5
take care of feedback
…
---
Alright, thanks everyone for your patience, for an incredible last HWS 9.X season and for all the Support we received! It really is outstanding motivating and appreciated, that we can do what we like that way!
All the best for the HWS 10 season!
Your HWS Team