@ RexXxuS I have been doing a poll as you probably know about about making it illegal to sell other peoples blue prints with no permission from the owner
and a maturity of the community want it to be illegal to sell captured blue print
as you will see in the result of this poll.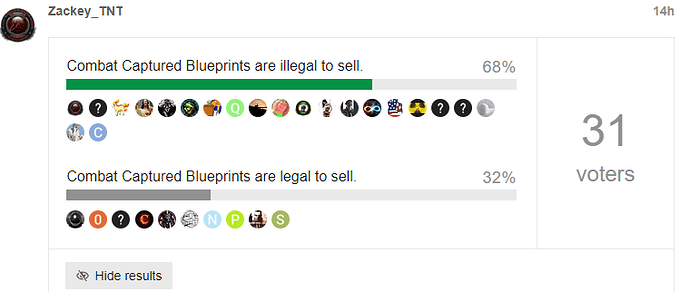 so the community have spoke
this need to be
illegal
to sell the blue print on ecc or put it on the workshop!
so can you make it illegal .