READ ME FIRST
I do HWS and Empyrion for living. I really appreciate any money you can afford to give me. Not only does it motivate me to keep working on HWS but it also makes it possible at all.
However, please, don't take Patreon as a service for rewards and become a Patron just for the benefits. This is not the philosophy of Patreon!
The "reward" should be rather seen that you can play on HWS for free and we keep updating it, working on it, helping you with issues, helping the whole Empyrion game and community with web tools made for free, bug reports and in general spending more time into it, than you can imagine.
If you only look out for benefits, please consider to support us via our packages instead here.
Become an HWS Patron
Please click the link below, click on the "Join" button in the Tier you want to support, and register an account:
Link your Patreon Account with HWS (Connect)
Before you can get full access to your perks, there are three places you need to visit.
HWS Connect
Discord
Ingame
How to activate your perks will be described below.
HWS Connect
HWS needs to "know" somehow, that you registered on Patreon, right?
For that please visit HWS Connect, and go to the Support Us page here.
Here you need to click on the Show Patrons button, and then finally Link your Patreon Account.

Once you have done all the above, you now have full access to all your patron perks, but there's something important to note.
To automatically get things like Interest from the Elemental Bank, you need to be active ingame on the proper server. This means you have to log in at least once a week. If you do not log in at least once a week, you will be considered inactive, and you won't get free interest.
You also need to link your Patreon account once a month to make sure you keep getting your benefits.
Link Discord
When you become an HWS Patron, you will be given a special role on discord. Depending on your patron tier, you'll get a certain colored name, and with the Elite tier or more access to a special patron channel in discord.
If you are in doubt about how to get your new perks in discord, read the following page:
What is Discord?
Discord is an all-in-one voice and text chat platform that creators can use to help connect with their Patreon community. Learn more about Discord on their website.
Ingame
Some of the HWS Patron perks need to be activated ingame, by using the co:? commands.
You can read more about this here:
or see this video on how to activate your perks ingame: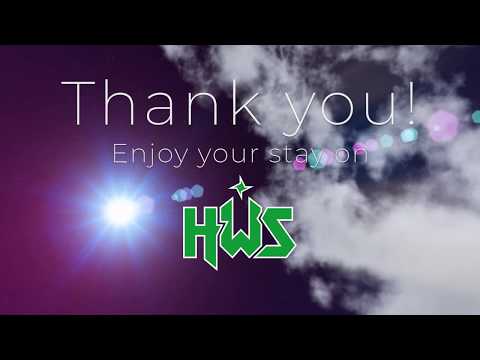 HWS Patreon | Reward information / HowTo
HWS Patron Benefits Overview
You get special and unique benefits. Please check the following PDF for that:
https://drive.google.com/file/d/1Td18TmvWtiwLmdly6OG-EZvCyhuTjV33/view
Please note, this PDF can change over time. You stay best up to date by checking our Posts on Patreon.
Benefits ingame
There are benefits you only get ingame, when you go to the ECC planet in the Homeworld PvE System and talk there in the EGS HQ with the Clone X77 NPC.
He will give you your rewards.
Make sure to have enough room in your inventory though!!
Info: A new month!?
If a new month hit the day and you are still awesome and supporting us, please make sure to login to the game and verify that you are still linked in HWS Connect to get all of your benefits! Sometimes you have to relink your account (see above).
Note: your browser cache / cookie might still think you are linked. So please make sure to either clear your browser cache or press CTRL + SHIFT + N for a new private browser tab.