Hi HWS Community,
it's slowly time again for our ritual!

Prepare for the full wipe on 20th March everyone! (~2 weeks left)
And as always I want to give you trailer / teaser / previews on the coming season I work very hard for day and night!
HWS Garage / Weapon rework
After 2 years and a lot of discussions, videos and experience we will remove overlimit weapons from HWS Garage ships. We highlighted the coming changes in orange here:

That means a lot of Garage ships will be very cheap now but still give you infinite fuel (Alien Core), insane mobility and enhanced armor, worth the credits for sure!
However, thinking quite long about it I came to the decision to increase the overall gun limits here and there.
Best shown in a Trailer video from a very new starter POI awaiting you


Recap:
6 instead of 4 SV Homing Rocket Launcher
6 instead of 4 SV Pulse Laser
6 instead of 4 SV Plasma Cannon
3 instead of 2 CV Artillery Turrets
2 instead of 1 HV Artillery Turrets
6 instead of 4 HV Rocket Turrets
6 instead of 4 HV Plasma Turrets
Reason
One of the main reason is - redundancy & decision. Something I'm a fan of.
Example:
As you know you can only fire with 21-22 SV guns. If you equip all of the weapons with the new limits it will mean you reach ~26 SV guns for example, making some random guns inactive.
Together with our HWS Config + EWS you have now a bigger range of possibilities to prepare and decide fights in your favor.
If one gun gets shot down you have a fall back plan e.g.
The other reason especially for turrets is the coming Alpha 10 patch and overall pace in PvP fights. Especially Artillery Turrets are easy to dodge but in quantity the skill is increased to doge many of their shots.
In my opinion a good compromise to boost your regular PvP and not decide fights with (overpowered) HWS Garage ships.
Anyways, please let me know your thoughts about it!
---
HWS 3 Year Event Rewards + Info
That brings us to the great event yesterday! Again, thanks for so many players participating!

I used the moment of distraction to sneak my first Twitch Stream as well.
So if you wonder who the heck this RexXxuS guy is: there you go


(yes I'm a noob and muted me 10 minutes at the beginning

)
Highlight of RexXxuS + RexXxuS
What crazy ship you had?
As you see it was a little preview already about the new weapon limits coming


Overall I was really nearly dead. Few minutes more and you would have killed me!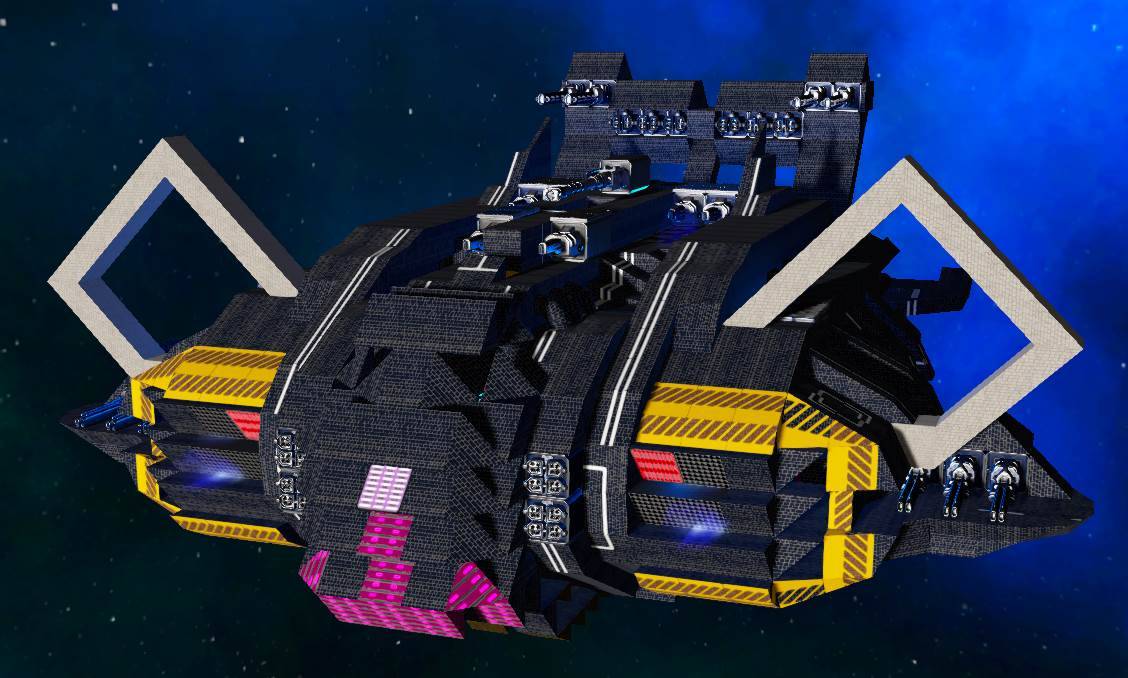 10 000 Health cheater!
It was also a teaser about a new, big, enhanced HWS Skill Tree 2.0 feature coming this year.
10 000 Health will be the maximum you can invest your HWS Connect Skill Points into. But the decisions for skilling will be harder, it will be not available for all Origins and way more possible to skill in general

Event Reward
Finally? Almost!
We are still processing every member who participated - more than 60! We really hand out the rewards tomorrow!
Especially the CSW guys make it difficult for us to hand out the reward to the NA server to not let it overwrite, as soon as NA guys do a CSW back to EU.
Anyways, the rewards are

Everyone who participated get:
3 Alien Cores
30 HWS Ingots (3€)
3000 HWS RP
30 000 000 credits
3 HWS Garage ships of choice in the next season! (you have to contact me after the new season started. A lot of ships will change so make your choice of the updated ships - not now.)
The guy who would have killed us would have got everything x2

---
So stay tuned for tomorrow, the next days with another Trailer and the new coming season for sure!

I really hope everyone will enjoy it!
Your HWS Team