This topic will contain a table of contents
The HWS Marketplace (Elemental Trading & Black Market) concept was orginally developed by HWS and was adopted by Eleon into the official version of Empyrion.
Pictured below is the Elemental Galactic Services HQ Market Zone.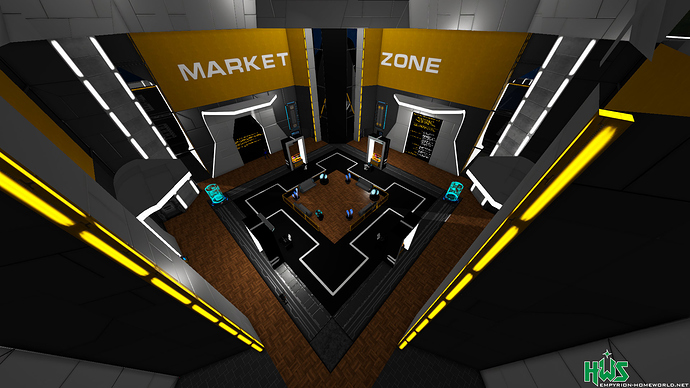 Visit https://cmd.hws.global or check your PDA > Guide > HWS Commands or type ti:? for all available commands.
How does HWS Marketplace work?
There are special commands to sell and buy items or use the proper buttons in HWS Connect.
If you wish to post items to the EGS Market for free, you will need to travel to an authorized trade zone. Your transaction will be taxed at the rate of 10% credits and 1 RP per item, if you are not in the trading zone.
Be sure you have room in your action bar for the items you purchase! (items are delivered here and not in your backpack inventory)
Additional facts:
Dependent on your Elemental Bank level you pay X% tax for buying items globally
You can sell items globally, but you pay a 10% credits tax per sale and 1RP tax per item
You can sell / buy your items for free in a trading zone (HWS Marketplace or Blackmarket)
You can stop your order in the trading zone for 10% fee per item
You can change the price of your items for sale in the trading zone for free
Please visit the HWS Commands page to see the trading commands
Where can I use the HWS Marketplace?
Starter Orbits - HWS Marketplace
ECC > EGS HQ - HWS Marketplace
Homeworld Space > EGS Star - EGS Trading Outpost
HWS Sale Discounts
Prices fluctuate throughout the season, but most sellers do not update their prices accordingly, so we now have an automated sale/discount feature implemented:
The item unit price is dropped
by 25% after 15 days

by 50% (of the previous value) after 30 days

by 75% (of the previous value) after 60 days
These automated discounts ensure that an item for sale increases its bargain value over time.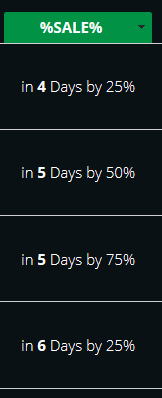 Full wipe disclaimer
Be sure to get all your items from the EGS Market & Blackmarket before a full wipe.
Sell Your Ships
You can sell your own ships at these locations:
ECC HQ > at the back entrance (for SVs)
On the Origin Planets at the HWS Garage Outposts (for SVs)
ECC Space > near the 0 0 0 coordinate (for CVs)
The process requires that you fly your ship to one of the zones mentioned above, wait for the confirmation / welcome message, and then type ts:sell:xxx (xxx = amount of credits you are charging for that ship)
Ships you sell are not taxed for being in the area
If you fly the ship you have available for sale, it remains tracked by the HWS Connect Structure Commander and is therefore still taxed when left on ECC. Once it is tagged for sale, do not fly it on or off of ECC afterwards.